"Never stop dreaming"
Dear all,
Amid the continued COVID-19 outbreak, we would like to contact you, our customers and partners, wishing that you are well and safe.
With no doubt, we all are in the middle of an uncertain period and we surely know that this is a hard moment to make plans for the future, but at the same time it will be helpful for each and every one of us to be optimist and have something to look forward to. We all have to be strong, and we will get through this. Just take each day as it comes, enjoy the small things in life whilst you can, watch your favourite tv show (just check out the favourite tv shows during covid: source here) Just remember that things will get better, and soon we will be able to do things like normal.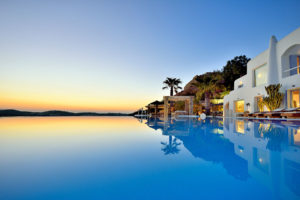 The "Blue Collection" team is here, working hard all this time on Sanitation and disinfection protocols  and we have been advised from various resources as well as the World Health Organization (WHO), the Center for Disease Control (CDC), the Environmental Protection Agency (EPA) and the Hellenic Health Organization (EODY) in order to create a master guide for COVID-19 (Coronavirus) Sanitation & Disinfection Check List. 
(Please click HERE to access our sanitation and disinfection check list.)
This exhaustive checklist will be executed by our team in every Villa, Chalet, Vehicle, Yacht and Private Jet, ensuring that comprehensive sanitation and disinfection protocols are applied in order to ensure the safety and to instill confidence with our guests and our staff.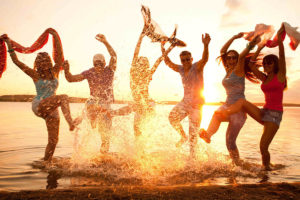 After all, whether you are making plans now, or in the future for a relaxing and joyful vacation, we would like to let you know that your safety and well-being are our priority.
Greece is a dreamy destination, where everyone always feels welcomed and can enjoy the sun, sea, and nature, tasty food, and entertainment, either on the mainland or -especially- in the beautiful Greek Islands.
Thanks to the Greek Government's rapid and comprehensive response to the Coronavirus crisis, but also to the thousands of health service workers and most of the population, who abide by the severe yet necessary restrictions on their lives, Greece is one of the few countries with less confirmed cases and deaths by COVID-19. 
Hopefully, if we continue that way, we will also end the crisis for our country faster and more efficiently.
"Blue Collection" can reassure you that all necessary measures and precautions have been taken, so that our staff and properties are safe and our business can operate effectively, through increased care and flexibility during your stay. 
We are being kept updated and closely monitoring the latest advisories surrounding the COVID-19 outbreak and working closely with our partners and staff, to ensure that they follow all necessary sanitary procedures.
Booking a Private Villa in Mykonos or elsewhere through "Blue Collection" will give you the advantage of the ultimate privacy and at the same time you can be sure that all our properties (indoors, outdoors, swimming pools) have been treated and prepared with increased disinfectant cleaning. 
Also, all our staff and associates are well-trained and prepared on special hygiene standards.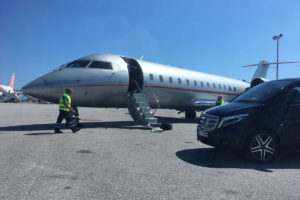 For your transport, our Concierge and General Transportation dept. will ensure that you can have any way to travel or move by private charters, jets, helicopters, yachts and vehicles , all highly disinfected every time they are used, creating a safe environment for all passengers and staff.
Last but not least, you should not forget that we offer medical support 24/7, so you can be sure that any incident can be treated immediately.
To conclude, the impact of COVID-19 (Coronavirus) on our business made us adapt our cancellation policy in a fully flexible way.
100% refund to the guest, in case the reservation is cancelled within or less than 21 days prior to arrival because of Flight Restrictions / Cancellations or Country restrictions due to COVID-19 Outbreak in Mykonos or COVID-19 Outbreak in the country of the guest.

In case the reservation is canceled 21 days (or more) prior to arrival, and if there are no travel restrictions either in Mykonos or in the country of the guest,  the deposit paid by the guest may be used as a credit towards a new reservation and the guest can choose to reschedule the booking, either on similar dates under the same rate during season 2020 or 2021, always subject to availability, or the guest may elect to reschedule the booking on alternative dates, during season 2020 or 2021 on the official rates offered by the owner for the chosen period, always subject to availability.

In case of cancellation within (less than) 21 days prior guest' scheduled arrival, and if there are no travel restrictions either in Mykonos or in the country of the guest, Non-show or departure prior to the scheduled date results in 100% charge of the stay.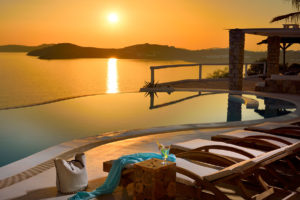 We are looking forward to seeing you again in one of our destinations and properties and we are always at your disposal for any clarification you may have. 
Feel free to contact us at any time, to discuss any plans, ideas or information  you may need.
Wishing you all the best and hope to see you soon.
Till then… stay safe, stay healthy !!!
The "Blue Collection" Team