VIP Table Bookings - Reservations
The extensive entertainment program that Mykonos offer, can make it hard to choose what's the best for you.
With in-depth Mykonos knowledge, Blue Collection prides itself on being firmly on the pulse and can advise and arrange the perfect activity for you and your guests, day or night.
Thanks to our long experience and working closely with the VIP sections of Mykonos clubs, bars, restaurants and beach venues, we can pre-book you the best tables in the house and guarantee you entry into all of Mykonos hot-spots.
We will ensure that you get to experience the best that Mykonos has to offer during your stay.
Whether you need a premium table at the best and most famous restaurants or Night Clubs in Mykonos or Sunbeds at the VIP area right by the sea or even a private « Cabana » at the beach clubs, our concierge team will handle your reservation and make sure that you have a priority access and the VIP treats you deserve.
Feast like Kings and receive the Royal treatment by letting us arrange a night out to remember for you and your guests.
Blue Collection Athens – Mykonos – Greece
Selective Real Estate | Luxury Villa Rentals | Yacht, Heli & Private Jet Charter
Event Planning & Management
Premium Concierge, VIP & Close Protection Services
Tel : (+30) 22890 771 07 , (+30) 6942 999 375
www.bluecollection.gr
Blue Collection (www.bluecollection.gr) is a fully licensed Agency, incorporated under the laws of the Hellenic Republic and having its offices at 35 Isavron Str. , 114 73 Athens , Greece and registered with the trade register of the Chamber of Commerce in Athens under registration number 329019, the Real Estate registration number (Γ.Ε.ΜΗ) is 120322703000 and our VAT registration number is EL 039056244.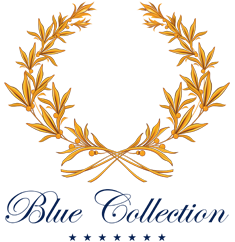 Every detail... Every day