Dear Owner
Blue Collection offers Complete and Professional Real Estate and Vacation Rental Management Services.
We select the best properties in Greece and also in Selected Destinations Worldwide in order to offer our guests and clients the best service, value and amenities.
Our highly trained and dedicated staff is committed to promote your property investment as well as generating revenue from a variety of advertising campaigns and marketing strategies as well as our ever-expanding list of loyal clientele who return year after year.
Please get in touch with us and an agent from our company will be visiting you for the necessary inspection as well as to make sure that your property complies with our quality standards so that we'll be able to start the listing procedure.
Thank you very much for your kind attention
The Blue Collection Team
Blue Collection Athens – Mykonos – Greece
Selective Real Estate | Luxury Villa Rentals | Yacht, Heli & Private Jet Charter
Event Planning & Management
Premium Concierge, VIP & Close Protection Services
Tel : (+30) 22890 771 07 , (+30) 6942 999 375
www.bluecollection.gr
Blue Collection (www.bluecollection.gr) is a fully licensed Agency, incorporated under the laws of the Hellenic Republic and having its offices at 35 Isavron Str. , 114 73 Athens , Greece and registered with the trade register of the Chamber of Commerce in Athens under registration number 329019, the Real Estate registration number (Γ.Ε.ΜΗ) is 120322703000 and our VAT registration number is EL 039056244.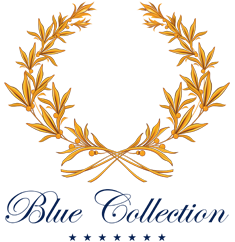 Every detail... Every day