Premium Concierge Services
Blue Concierge in Mykonos – Greece is the Leading Luxury Provider in the World of Luxury Lifestyle Management and Concierge Services not only in Mykonos and Athens but also through its Network in Paris, Cannes, Nice, St. Tropez, Monaco, Courchevel, Gstaad, Ibiza, Americas & Caribbean.
Our Exclusive Cub Members Enjoying Unique Services and allows you to focus on the things that really matter, whilst we take care of the rest.
Our dedicated team of Lifestyle managers and Minders work Globally to fulfill your every need.
The Luxury Private Villas in Mykonos – Greece by Blue Collection & Seven Star Concierge Services
Plan your Luxury Vacation with an Exclusive selection of Luxury Villas.
Our Service offers full staff support, 24/7 Personal Concierge, Security, Close Protection Services and Complete Privacy.
Check out all our favourite recommendations, brought to you by our local expert team, explore Villas, Restaurants, Famous Beach Bars, our Services and Activities here on the Island of Mykonos and get started on planning your next trip.
Imagine yourself basking in the quiet tranquillity of your own beachfront villa.
No crowds in sight – just you and your private pool and serene stretch of sparkling white sand. The Luxury Services provided by Blue Collection does one better, pairing the solitude you seek with the world-class amenities of Seven Stars.
This hospitality, hybrid delivers the best of both worlds. Whatever you do, it's another perfect day in your life.
Experience The Island's Most Exquisite Residences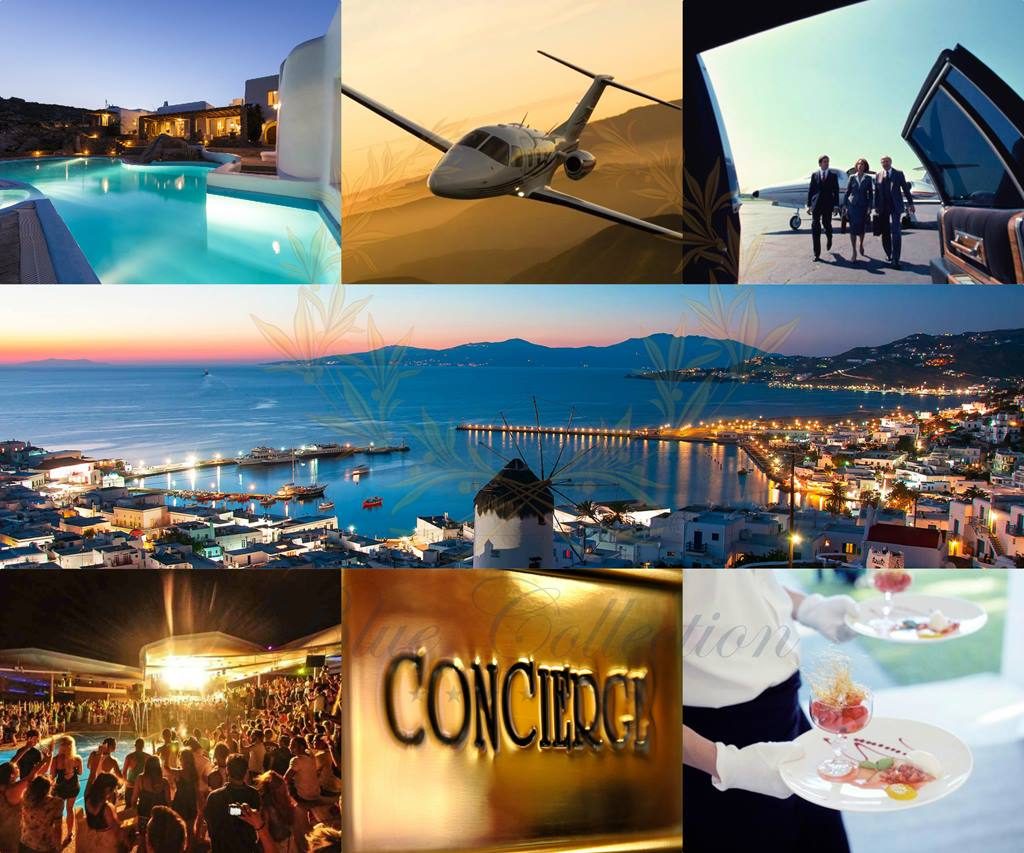 Known for Exceptional Service and Expertise, the Villa Specialists at Blue Collection in Mykonos – Greece, will provide you with professional guidance to assist you in choosing the perfect private villa for your special holiday.
Experience White-Glove Service and Amenities in the seclusion of a Private Residence including an appointed Chef, Butler, Maid service and Daily breakfast served to your door daily.
Our Luxury & Platinum Private Villas Collection caters to individuals, couples as well as large families, with villas ranging in size from 2 to 32 bedrooms.
Guests staying in one of our Luxury Villa Collection in Mykonos or in Athens, Paris, Cannes, Nice, St. Tropez, Monaco, Courchevel, Gstaad, Ibiza, Americas & Caribbean will also enjoy the amenities of our First Class Level.
You will have at your disposal your own Personal Concierge Agent who is on call 24/7 to assist with all your arrangements, from VIP Table Reservations to Private Chefs, making your Island home.
Our team are trained in the island tradition of service and hospitality.
Anticipating your every whim, Blue Concierge provides unique personalized services of the highest level. Connect with our Concierge Department to begin planning your stay.
From pre-arrival arrangements such as customized sightseeing itineraries and grocery shopping services to dinner reservations at the most highlight spots and around the island, we stand ready to assist.
We pride ourselves on being able to bring seemingly impossible dreams to reality. No request has ever been impossible for our team !!!
Our services include:
24/7 Room service
Airport or port transfers on arrival and departure
Animator
Baby sitting
Beauty treatments
Breakfast in the Room
Butler Service
Concierge Services 24/7
Cosmetic Treatments (Hair | Body | face | Manicure | Pedicure)
Errand Services
Escort services
Executive VIP Airport Shuttle
Fax / Photocopying (Upon Request)
Pet care
Pre-Stocking |Groceries
Hairdresser
In-house Chef
Ironing Service
Laundry / Dry Cleaning
Limousine
Massages / Therapy/Personal training
Medical support 24/7
Meeting/Banquet Facilities
Mykonos & Delos Sightseeing
Security / Bodyguards / Close Protection Services
Shopping guidance, Personal Shopper
Waiters
Wedding and Christening Arrangements
VIP Table Bookings – Reservations
Blue Collection Athens – Mykonos – Greece
Selective Real Estate | Luxury Villa Rentals | Yacht, Heli & Private Jet Charter
Event Planning & Management
Premium Concierge, VIP & Close Protection Services
Tel : (+30) 22890 771 07 , (+30) 6942 999 375
www.bluecollection.gr
Blue Collection (www.bluecollection.gr) is a fully licensed Agency, incorporated under the laws of the Hellenic Republic and having its offices at 35 Isavron Str. , 114 73 Athens , Greece and registered with the trade register of the Chamber of Commerce in Athens under registration number 329019, the Real Estate registration number (Γ.Ε.ΜΗ) is 120322703000 and our VAT registration number is EL 039056244.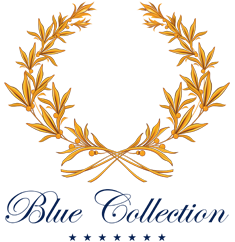 Enjoy the Luxury