Security & Close Protection Services

Blue Security, is the Security department of Blue Collection dedicated to providing Strategic Security solutions 24/7 to Individuals or to Corporate and Government Agencies around Mykonos, Athens and other Selected Destinations in Greece as well as in London, Paris, Cannes, Nice, St. Tropez, Monaco, Courchevel, Gstaad, Ibiza, Americas & Caribbean.
Blue Collection knows how to take care of you in the best possible way and offers a High Level of Protection according to the degree of threat.
From Personal Bodyguards to watch over your Family, to Securing your home or your belongings, short or long term, We only work with the Most Reputable Vendors in Greece and Internationally.
We are determined to Deliver Security and Close Protection Services in Mykonos of the highest quality. Our Security Team operates a worldwide network of Offices, Contacts, and Associates so our Clients can further benefit from the Extensive Capabilities of our Personnel built up through careers in the Military, Law Enforcement, Intelligence-Counter-Intelligence services as well as in Special Anti-Terrorist Forces.
Our Experienced and Qualified Team of Security Experts will take care of you or your family when needed.
We offer Patrol, Emergency Medical Support, Event Security, C.C.T.V Camera Systems and alarm rental, (Should your Villa or House not already have them), Personal Security and V.I.P Close Protection Services while you are In, Out and About.
In fact, whatever it takes to take care of you !!!
We will Even be on hand to drop you up at the Beach Bar, Club, Restaurant or any Other Place while Guaranteeing the Utmost in Privacy, Discretion, Integrity and Commitment.
Whether you require one Close Protection Officer or a Team of Close Protection Operatives, we Provide and Guarantee the Best Personal Protection Security operatives for VIPs, Celebrities, Executives, and other at-risk Individuals needing Specialized Protective Services in Mykonos or Worldwide.
Our Objective is to keep you Safe without Compromising your Privacy. Our officers are Specially Trained to Identify and Analyze any threats or issues that may arise, thereby Preventing them from Escalating….
Blue Collection Athens – Mykonos – Greece
Selective Real Estate | Luxury Villa Rentals | Yacht, Heli & Private Jet Charter
Event Planning & Management
Premium Concierge, VIP & Close Protection Services
Tel : (+30) 22890 771 07 , (+30) 6942 999 375
www.bluecollection.gr
Blue Collection (www.bluecollection.gr) is a fully licensed Agency, incorporated under the laws of the Hellenic Republic and having its offices at 35 Isavron Str. , 114 73 Athens , Greece and registered with the trade register of the Chamber of Commerce in Athens under registration number 329019, the Real Estate registration number (Γ.Ε.ΜΗ) is 120322703000 and our VAT registration number is EL 039056244.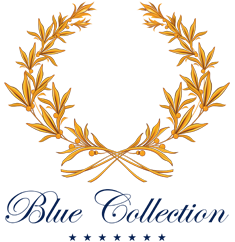 Every detail... Every day