On this Mediterranean Island we discover an earthy paradise Mykonos!!! Is a Cosmopolitan Universe that imprints the stamp of Freedom on all those who share a Love for the Island.
Blue & White Summer
The Cyclades Island. Mykonos. With the sea glimmering in the sunlight, white houses with their blue shutters and balconies directly overlooking the Mediterranean!!!
More of a destination for jet-setters and honeymooners, Mykonos is also known for its glamorous night-life and luxurious resorts, Luxury Villa Rentals and Premium Concierge Services for VIP'S !
Mykonos, part of the Cyclades island group in the Aegean Sea, is one of the most popular and glamorous Greek isles, known for its nonstop party atmosphere. Beaches such as Psarou, Agios Ioannis, Paradise and Super Paradise welcome a diverse crowd, with Sandside bars that blare thumping music. Massive dance clubs attract world-renowned DJs and typically stay open well past dawn.
While all the stars headed to Spanish island Ibiza last year, it looks like they may be jetting to the Greek island of Mykonos in 2016 & 2017. Cristiano Ronaldo, Lindsay Lohan, the Kardashians and Lady Gaga were just a few celebrities to recently grace the idyllic shores of Mykonos, and more may soon follow in visiting the island made famous in the 1960s by Jackie Onassis and Grace Kelly, as it's set to be the summer queen of hip holiday destinations for 2018.
Boutique and luxury hotels and a wonderfully rich culinary scene are also not to be forgotten.
According to the analysis of millions of search flights on leading global travel search site Skyscanner from the last three years, combined with qualitative research carried out by The Future Laboratory, Mykonos is tipped as one of 10 hotspots for UK travellers this year.
The beautiful hilly spot, dotted with more than 400 white-washed churches, has more recently become famous for its vibrant night life – with Beach Clubs / Restaurants such as Nammos, Scorpios, Principote, Hippie Fish, Bonbonniere, Cavo Paradiso and Guzel, as well as perfect daytime beach activities including boat trips and windsurfing.
A significant bonus for holidaymakers is the chance to see some of the world's top DJs for less than it might cost at Ibiza, long famed for its party scene.
The statistics, which put the "island of the winds" in third place after the further afield Siem Reap, Cambodia and Fort Lauderdale in Florida, will mean a boost of optimism for the Mediterranean paradise, after years of a tourism downturn brought on by economic turmoil.
With a 31% rise in flight searches, it appears that visitors are returning to the travel gem, eager to experience not only its night life but its beauty and culture.
While Mykonos is home to High-end Resorts, Private Villas, the Beach Bars, Restaurants, Boutiques and Premium VIP Services offered, the island remains quintessentially Greek with its winding, stone-paved alleyways, windmills and typically Cycladic architecture.
Blue Collection Athens – Mykonos – Greece
Selective Real Estate | Luxury Villa Rentals | Yacht, Heli & Private Jet Charter
Event Planning & Management
Premium Concierge, VIP & Close Protection Services
Tel : (+30) 22890 771 07 , (+30) 6942 999 375
www.bluecollection.gr
Blue Collection (www.bluecollection.gr) is a fully licensed Agency, incorporated under the laws of the Hellenic Republic and having its offices at 35 Isavron Str. , 114 73 Athens , Greece and registered with the trade register of the Chamber of Commerce in Athens under registration number 329019, the Real Estate registration number (Γ.Ε.ΜΗ) is 120322703000 and our VAT registration number is EL 039056244.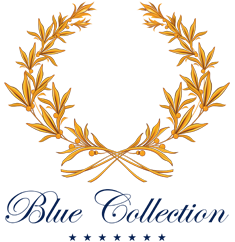 A stamp of freedom