Blue Events by Blue Collection
Blue Collection is a professional Event & Wedding Planning & Organizing company based in Mykonos & Athens – Greece and offering to its clients integral solutions for Weddings, Birthday Parties, Social Gatherings, Corporate Events, Meetings, Conferences etc.
Our services include a complete range of products linked to the event, sound, lighting, projections, special effects ( pyrotechnics, lasers…) scenery (staging, decoration, props.) , technical equipment and coordination for Meetings.
We are boasting a highly qualified team of professionals covering Chefs, Waiters, Bartenders, Hostesses, Childcare, Entertainment Artists to Yoga Trainers, Hairstylists, Make-up artists and many more.
Moreover we provide a suitable environment for your event starting from the accommodation and transportation, followed by catering, decorations and equipment hiring, flower arrangements, photographic services or invitations design and management.
From a simple musician strolling between the tables, to a spectacular show specially created for your evening, using original and entertaining themes, Blue Collection will be there to organize your events, in Mykonos, in Greece or even Internationally.
Mykonos Weddings , Mykonos Events Planning at its best!
Blue Collection Athens – Mykonos – Greece
Selective Real Estate | Luxury Villa Rentals | Yacht, Heli & Private Jet Charter
Event Planning & Management
Premium Concierge, VIP & Close Protection Services
Tel : (+30) 22890 771 07 , (+30) 6942 999 375
www.bluecollection.gr
Blue Collection (www.bluecollection.gr) is a fully licensed Agency, incorporated under the laws of the Hellenic Republic and having its offices at 35 Isavron Str. , 114 73 Athens , Greece and registered with the trade register of the Chamber of Commerce in Athens under registration number 329019, the Real Estate registration number (Γ.Ε.ΜΗ) is 120322703000 and our VAT registration number is EL 039056244.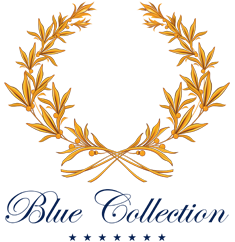 Enjoy the Luxury