Blue Collection – Mykonos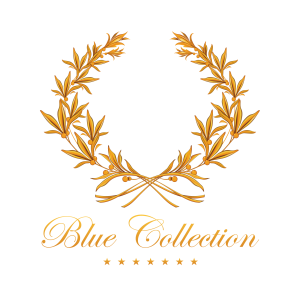 Blue Collection Mykonos Luxury Villas and Premium Concierge Services. Selective Real Estate, Villa Rentals V.I.P Security & Close Protection Services
Blue Collection was established in 2012 with the purpose of providing Selective Real Estate Services , Luxury Villa and Chalet Rentals , Event Planning and Management, Private Jet & Yachts  Chartering, Premium Concierge and Close Protection Services in Mykonos Island to individuals, companies and organizations in the Private and Public Sector.
Today Blue Collection is the Leading Real Estate Agency and Luxury Services Provider in Mykonos and it has a network of offices and partners situated in Athens and other selected destination in Greece as well as in Paris, Cannes, Nice, St. Tropez, Monaco, Courchevel, Gstaad, Ibiza, Americas & Caribbean.
With great knowledge of the Greek Islands, expertise and professional experience being a few of our valuable assets, we fully meet our customers' expectations, in utter respect of their demands like Luxury Villa rentals including all possible services as well as premium concierge, security and close protection services.
Blue Collection can advise its clients on the latest trends of the Greek market and to provide access to the finest properties in Mykonos and in other destinations in Greece
Blue Collection Team mission is to collect luxury properties throughout Greece with a truly unique character and to provide to our clients, highly personalized services focused on success and client satisfaction through perseverance, determination, and commitment.
The services provided by Blue Collection cover the entire range of our Visitor's demand, with a emphasis in the sectors of Real Estate, Luxury Villa Rentals, V.I.P & Premium Concierge Services, Event Planning& Management, Car Rentals, Yacht & Private Jet Charter, Security & V.I.P Close Protection Services.
Our agents possess all the professional qualifications and expertise accorded by the international real estate standards, and are thoroughly equipped to assist our clients or guests on every level, as they venture into villas and property rentals, sales and acquisitions on the unique island of Mykonos and other Greek and international destinations in our new portfolio. We offer an impressive collection of luxury properties for rent & sale and are known to specialize in customized accommodation of requests from the world's most affluent and discerning guests, buyers and sellers.
Our villa rental department is also known for dynamic activity, providing clients with a comprehensive selection of property rentals and excellent concierge services. Our team has intimate knowledge of the Greek islands and also in every destination we operate, so by recognizing the value of genuine hospitality we aim to exceed your expectations ….every time, every day in every detail !!!
Blue Collection Athens – Mykonos – Greece
Selective Real Estate | Luxury Villa Rentals | Yacht, Heli & Private Jet Charter
Event Planning & Management
Premium Concierge, VIP & Close Protection Services
Tel : (+30) 22890 771 07 , (+30) 6942 999 375
www.bluecollection.villas
Blue Collection (www.bluecollection.gr) is a fully licensed Agency, incorporated under the laws of the Hellenic Republic and having its offices at 35 Isavron Str. , 114 73 Athens , Greece and registered with the trade register of the Chamber of Commerce in Athens under registration number 329019, the Real Estate registration number (Γ.Ε.ΜΗ) is 120322703000 and our VAT registration number is EL 039056244.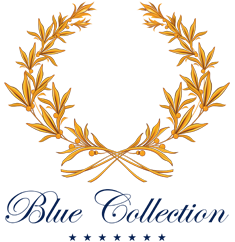 Enjoy the Luxury