Blue Car Rentals in Mykonos – Greece offer a wide variety of top of the range cars to rent that cater for all tastes.
From luxury family estate cars, 4×4 vehicles, wrangler jeeps, luxury sports cars and transportation vehicles for both private use or commercial hire, we have a car for you.
We also provide professional 24-hour Chauffeur service for those who choose to sit back, relax and let someone else take control.
All our Chauffeurs are multi-lingual and have expert island knowledge in getting you to where you want to be and picking you up at your leisure
Blue Car Rentals co-operates with the top suppliers in Mykonos and in Selected Destinations throughout Greece.
Our unique relationship with these suppliers allows us to offer the most pick-up and drop-off locations across Greece. Our Guests are able to pick up their cars form Mykonos Airport or at all major Heliports and ports in Mykonos as well as a number of selected locations throughout Greece.
Blue Collection Athens – Mykonos – Greece
Selective Real Estate | Luxury Villa Rentals | Yacht, Heli & Private Jet Charter
Event Planning & Management
Premium Concierge, VIP & Close Protection Services
Tel : (+30) 22890 771 07 , (+30) 6942 999 375
www.bluecollection.gr
Blue Collection (www.bluecollection.gr) is a fully licensed Agency, incorporated under the laws of the Hellenic Republic and having its offices at 35 Isavron Str. , 114 73 Athens , Greece and registered with the trade register of the Chamber of Commerce in Athens under registration number 329019, the Real Estate registration number (Γ.Ε.ΜΗ) is 120322703000 and our VAT registration number is EL 039056244.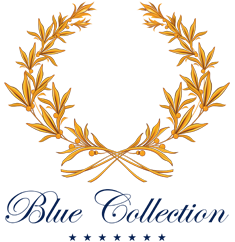 Every detail... Every day