FAQs for Villa Rentas at your services. Wondering how to find the best holiday villa? To help you understand why villas are the perfect choice for a private, comfortable, and luxurious holiday, here are the most Frequently Asked Questions concerning villas, villa rentals, and the standard operating procedures.
Whether it's your first time to book a private villa for your holidays or your first time to book with Blue Collection, these FAQ's will serve as your basic guide to pursuing a luxury vacation to your dream destination.
Book with us and stay in one of our villas and you'll never look at hotels the same way again.
1. What exactly is a villa?
A villa is a luxurious home or house designed for the upper class. These properties typically featured grand architecture and design, as well as expansive landscaping.
Today, villas are considered as private and luxury residences that more or less feature elegant furnishings, modern and state-of-the-art appliances , terraces or balconies with stunning views, Private Infinity Pools, spa features such as a sauna room, a massage room, Jacuzzi, Tennis Court or even a helipad and some other facilities. Learn more about villas.
2. Who is Blue Collection?
Blue Collection is a Greek full-service villa rental and concierge services company featuring the most luxurious and exclusive villa rentals in Mykonos as well as in selected destinations in Greece and Internationally.
We specialize on villas with a minimum of 2 to up to 16 and even more bedrooms, with a dedicated full-time staff that includes a chef, a house manager, housekeepers, and a concierge. Blue Collection caters to the discerning traveler who wants the best modern amenities, features and services that are typically found in luxury resorts but offered in a more private, exclusive, and intimate setting.
You can also click HERE to visit "our management" page
3. Why booking a Villa instead of a Hotel or a Resort?
There are 3 main reasons why consumers choose a Villa over a hotel room for their holiday:
Space: a Villa offers much more space than a hotel: A typical Villa ranges from 2 to 5 bedrooms – and offers additional space such as living room, dining room, fully-equipped kitchen and outdoor areas including private pool .
Privacy: The Villa will be yours for the time of your stay and you won't have to share the pool or bedrooms with anyone, you will have complete privacy.
Price: Private villas are often more economical for traveling families and couples than luxury hotels: A private Villa costs approx. the price of two 4-5 star hotel rooms whereas it offers not only more rooms, but also a private pool.
4. Is the photo on the website the exact villa we would be staying in?
Yes. All our villas have their own pictures that represent that exact property, except of a very small number of resort units that resemble each other.
5. What is the process when booking a villa?
Step 1 – Start by browsing through our luxury or platinum villa listings in Mykonos or elsewhere, with the links below.
Step 2 – Go to the contact forms by clicking on the ENQUIRE NOW button appearing on each villa page.
Step 3 – Fill out and complete all information required in the form and click SEND.
Alternatively, you can use the contact form at the bottom of each page so that you can send us your message .
Once your inquiry is submitted, one of our villa specialists will review your request, and respond to you as soon as possible by email or phone within or less than 24 hours. Once you decide which of our villas to rent, a rental agreement and the booking form will be sent to you along with the payment instruction and procedure. Once payment is received, your booking is confirmed.
6. What is PLATINUM COLLECTION ?
Platinum Collection is our collection of the finest and most Selective Private Villas for rent in Mykonos as well as in selective destinations in Greece and Internationally.
These villas operated, serviced and fully supported by Blue Collection and they are not featured online due to privacy and security reasons.
In addition PLATINUM COLLECTION can be accessed only by submitting a request .
Once a request will be submitted, a verification code will be sent via SMS message.
7. What is the typical price range for a villa rental?
Depending on the location, the size of the property, the number of bedrooms, or even the quality of design and architecture, the price range varies. For Blue Collection Villas , the price range can go from EUR 500/night up to EUR 50,000/night. This also depends on the season during your travel period (if it's low, middle, high or peak season).
Another factor that the price would vary can be based on the number of guests and the number of days or weeks you want to stay at the villa. The longer you stay, the better rates you can get.
8. Who would be our contact for anything we may need while we are there?
Upon your arrival, a Blue Collection staff member will escort you to your villa. Then you will get all information regarding your stay including the contact details of your dedicated agent or a team member of our Blue Concierge that is available 24/7.
9. What can I expect in a Villa?
All our villas have a private swimming pool , A/C , sat tv, and free Wi-Fi. You will also have a daily maid service included in the price. Some of our villas have a private chef, a private car and driver, and sometimes even more staff to cater for your needs. Just look at each Villa Page for the list of villa amenities and services included in the rate.
However we are fully flexible to support you if any additional staff or service will be required during your stay.
10. How do I organize transportation for my holiday?
We offer our clients regular concierge service and are happy to assist you in any way possible. Some of our premium villas will include complimentary transfer to and from the airport or port.
11. How do I know that my payment is secure?
It's important that you know who you are dealing with. If you are booking through a company or agency, make sure to check their background. The safest way to book is through bank transfer or credit card. You will know if a business is credible if they accept credit card payments. At Blue Collection, we accept both payment methods.
12. What is the Security / Damage Deposit ?
A certain amount of money that the owner holds until the end of the rental period, in case the property has incurred any damages. The security deposit (also called a damage deposit) is usually an amount equal with a daily rental rate and it is always REFUNDABLE …
Blue Collection Athens – Mykonos – Greece
Selective Real Estate | Luxury Villa Rentals | Yacht, Heli & Private Jet Charter
Event Planning & Management
Premium Concierge, VIP & Close Protection Services
Tel : (+30) 22890 771 07 , (+30) 6942 999 375
www.bluecollection.gr
Blue Collection (www.bluecollection.gr) is a fully licensed Agency, incorporated under the laws of the Hellenic Republic and having its offices at 35 Isavron Str. , 114 73 Athens , Greece and registered with the trade register of the Chamber of Commerce in Athens under registration number 329019, the Real Estate registration number (Γ.Ε.ΜΗ) is 120322703000 and our VAT registration number is EL 039056244.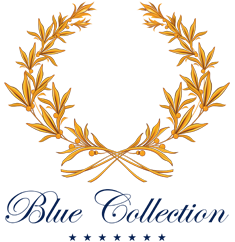 Enjoy the Luxury