Uniquely Tailored Wedding Packages for Your Special Day
Blue Events in Mykonos – Greece is a boutique event and wedding planning agency based in Athens & Mykonos, specialized in the organization and design of events in Greece , as well as through its supported network, in Paris, Cannes, Nice, St. Tropez, Monaco, Courchevel, Gstaad, Ibiza, Americas & Caribbean.
At Blue Events we offer first class service and we plan and create elegant, stylish, magical, immersive, world-class events.
With outstanding design we create magical experiences and we can transform your vision into a reality, ensuring an extraordinary experience for you and your guests.
Whether you are dreaming of an opulent Arabic wedding in Mykonos, a Colourful Indian Wedding, a Traditional White Wedding, a Bohemian Wedding on the beach, celebrate your special day in Mykonos.
Celebrate the most memorable day of your life in the luxurious surroundings of a Villa, or a Luxury Hotel, to make all of your dreams come true…
Whatever your preference, our talented and enthusiastic team at Blue Events in Mykonos is on hand to assist you in creating a flawless event, from venue selection and décor to catering and group reservations.
Our wedding packages are tailored your dream, from the most intimate ceremony to the most sophisticated one.
Royal Arabic Wedding Experience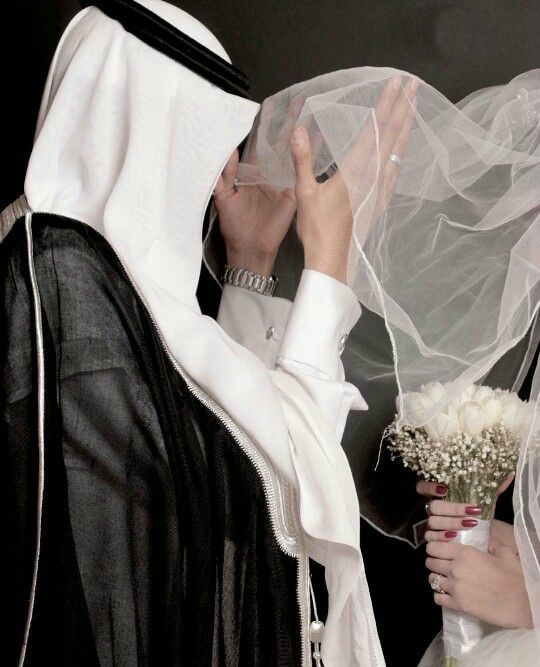 Experience the grandness of an Arabian wedding.
Soak in the mystical beauty that surrounds an Arabian wedding. Relive the charmed life of the Royals in a Palatial setting with minarets and towers, Silk Carpets, Flowers and Perfumes.
Our dedicated Wedding Planner will assist you with protocol, invitations, flowers, decoration, music and menu tastings to ensure your wedding in Mykonos is uniquely you.
Our wedding planners can also arrange preferred room rates for your guests, or even for your honeymoon at other hotels or villas worldwide.
Rest assured that your wedding will be a day to cherish for the rest of your life.
Indian Wedding Tradition
In Mykonos, the Island of winds with its characteristic white houses and pristine beaches, heard once again recently the Sanskrit hymns of wedding and the joyous music of Bollywood.
In recent years more and more Indians choose the Greek Islands to celebrate their weddings in a beautiful and idyllic environment combining Indian tradition with the unique Greek feast.
As is customary in India, intended spouses invite to their wedding a large number of friends and relatives so that the days of the wedding ceremony to constitute a social event for the place where it is held.
An Indian wedding is almost like a festival, the festivities and celebrations all around, create an aura of joy and excitement.
Exchange of gifts, greetings is a common sight at an Indian wedding, elaborate preparations are made in the terms food, fun, floral decoration etc. An Indian wedding is bright, colourful and grand.
White Dreams Wedding
Let Us Handle all of The details of your Wedding with extraordinary artistry.
We offer intimate venues for every part of your celebration, from the rehearsal dinner to the reception.
From bridal showers and spa pampering to Mykonos Island excursions for your invited guests, we offer comprehensive wedding services, dedicated planners and stunning venues that are destined to exceed your expectations and wishes.
Host your bridal party by the Seaside, under the Stars, gather your private butlers for cocktails in your villa pool side bar and celebrate your first night together in one of our Beautiful White Candlelit &Perfumed Suite of a Spectacular Villa.
Bohemian beach Wedding
Let us inspire with an array of breath-taking venues and impeccable service.
The Blue Events by Blue Collection in Mykonos sets a new standard for destination weddings. From bridal showers and spa pampering to tequila tasting bachelor parties, we offer comprehensive wedding services and dedicated wedding planners to help you plan each detail of your most cherished occasion while making it an affair to remember.
Your family and friends will be pampered with a lavish selection of amenities, including a private dining on the beach, and bespoke service from our team. Whatever your dream day includes, let us create a flawless celebration of love that will be remembered for a lifetime.
WEDDING CHECKLIST
Vendors
Provide us with the list of vendors you have already chosen. Be sure to include names and contact information.
If you need assistance finding additional vendors, let us know – each property has a list of preferred vendors to share. Many of our properties offer floral design, lighting, decor and other services
in-house, which will help streamline your wedding to-do list.
Rehearsal
Choose a date and time for your rehearsal and rehearsal event. Typically this is the day before the ceremony.
Choose a rehearsal event. Commonly a dinner, the event is an opportunity to entertain family, out-of-town guests and the bridal party before the wedding day.
Create a list of wedding guests for both the rehearsal and the event. The rehearsal should include all members of the wedding party, the officiant and the wedding planner. The dinner may include additional family members and friends at the discretion of the bride and groom.
Pre-Ceremony
Where will the groom be getting ready?
When will pictures be taken?
Will the bride and groom see each before the wedding?
Do you need a holding room for the bridesmaids or groomsmen?
Ceremony
Consider the atmosphere you would like to evoke during your ceremony.
What is your favourite colour?
What type of music would you like? Would you like specific songs performed at key moments?
Would you like to offer a unique enhancement to your ceremony, such as a special refreshment for guests, artistic furniture placement to enhance guest socialization, a fireworks display or more? The sky's the limit ….
Provide a full list of the entire bridal party in order of entrance. Make sure to include any family members and their escorts.
Reception
How many guests will you have? What type of seating will you offer for these guests?
What type of menu would you like? Would you like tray-passed items, culinary stations, a seated meal, or a combination of these and other options? Will you have a cake?
Would you like an open bar? Will you offer a signature drink? Make sure to include non-alcoholic options.
Will you have a theme for your reception? How do you want that theme translated into décor?
Would you like any special lighting?
What type of music or other entertainment would you like? Would you like specific songs performed throughout the event at key moments?
Will you set up a gift table? Would you like your gifts stored?
How will you distribute table assignment information?
Create a full schedule of events, including a timeline for introductions, the first dance, any blessings and toasts, and the cake cutting in your wedding checklist.
Post-Wedding
Would you like to host a post wedding brunch the next day?
Will you require any special assistance packing your wedding dress?
Have you decided who will be responsible for transporting your gifts home after the wedding?
If you are leaving on your honeymoon directly from the hotel, do you need special assistance with travel details?
Honeymoon
Would you like to have The Blue Collection Concierge contact you for assistance with your honeymoon plans?
Blue Collection Athens – Mykonos – Greece
Selective Real Estate | Luxury Villa Rentals | Yacht, Heli & Private Jet Charter
Event Planning & Management
Premium Concierge, VIP & Close Protection Services
Tel : (+30) 22890 771 07 , (+30) 6942 999 375
www.bluecollection.gr
Blue Collection (www.bluecollection.gr) is a fully licensed Agency, incorporated under the laws of the Hellenic Republic and having its offices at 35 Isavron Str. , 114 73 Athens , Greece and registered with the trade register of the Chamber of Commerce in Athens under registration number 329019, the Real Estate registration number (Γ.Ε.ΜΗ) is 120322703000 and our VAT registration number is EL 039056244.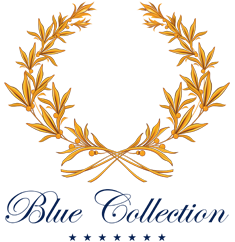 Enjoy the Luxury