Found your Booking or required Service cheaper elsewhere?
We will MATCH or BEAT that Price!!!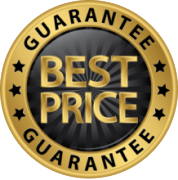 Book your Villa, Chalet or any Service directly with Blue Collection and get the Lowest Possible Price.
In the rare case that you find your Villas online or an offered Service at a lower rate, we would be glad to Match or even Beat that rate it if you contact us within 24 hours of placing your booking.
Our Best Price Guarantee Policy
1) Send us the link of the webpage where you saw the lower price advertised and email us the offer you received including the confirmed offer to you, showing the lower price and we'll Match or Beat the competitive rate!!!
2) The Competitive price must be for the same Property, Accommodation type or Service.
3) The lower price must be bookable online or must be confirmed to you by email and must be still available when we check , provided that there is a perfect match on the following :
• Includes all "Hidden Fees" (Commissions, Service fees, etc)
• Includes all Services offered by Blue Collection ( Cleaning Services, Concierge Services, Transportation, 24/7 Customer Support, Medical Assistance etc.)
• Villa type
• Check-in and check-out dates
• Booking conditions (breakfast included, advance purchase, non-refundable etc.)
• Our best price guarantee policy excludes sites which sell villas through or in combination with: Special membership rates, Frequent stay programs, Loyalty programs, Other "reward" type of programs, Special coupon/voucher, code-based membership programs and/or seasonal or last-minute flash sales promotions , Holiday Packages.