BEST VILLAS MARKET IN SUNNY AND VIBRANT MYKONOS
Among the country's many sun-bathed islands, Mykonos tops the list when it comes to inquiries by those looking for a second home, especially in the luxury category. About 30 percent of the island's permanent residents are foreigners. Among them, higher interest is shown from the Middle East, with Lebanon, the UAE and Egypt in the top 10 non-Greek nationalities to buy property in Mykonos.
Tourism is pushing construction activity in the Southern Aegean. 

Some holidaymakers are so taken by Greece that they end up never leaving and buying a home so they can ­return time and again.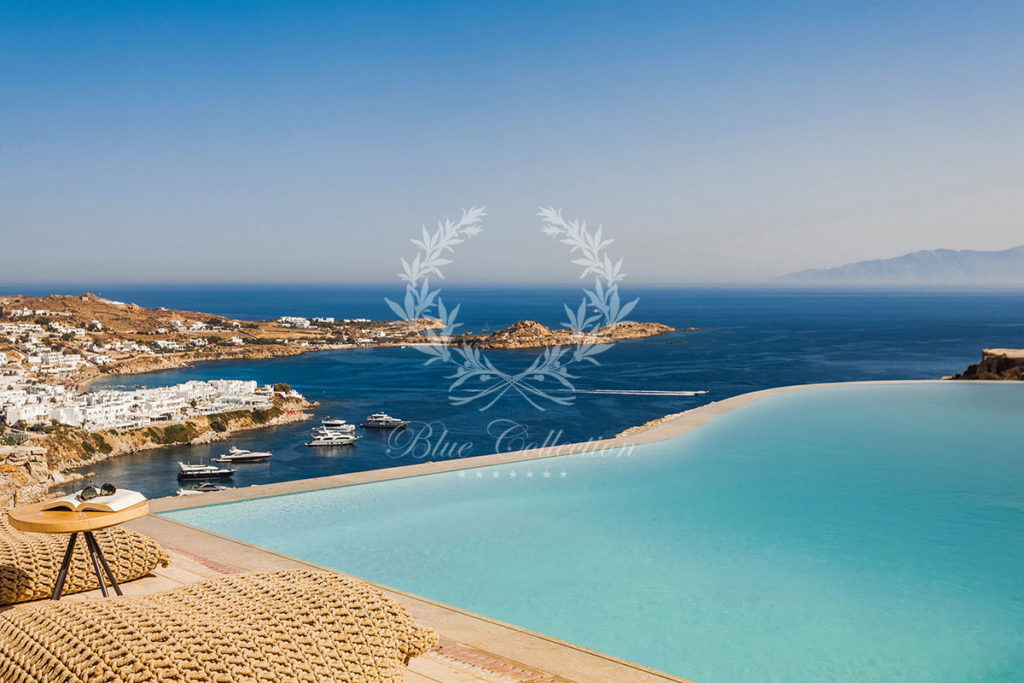 The lure of owning a holiday home on a Mediterranean island – with its postcard-­perfect sandy or pebbled beaches, turquoise waters and panoramic views – is unprecedented. While island living can sometimes be monotonous or cloistered, in Mykonos one can always be close to the action. Not only is it easily accessible from Athens – by air and water – but it's also known for its bustling vibes and all-night parties, high-profile visitors and fine-­dining restaurants.
Except for its reputation as a party hub, though, the island has also a private, serene side that one can enjoy. From the picturesque village of Ano Mera and hilly Elia to the hidden beaches of Fokos and Myrsini, Mykonos certainly has some charmingly quiet pockets.
Most of Mykonos luxury villas for sale are in areas such as Tourlos, a coastal village that's only 4 km driving distance from Mykonos town, the wind-sheltered Agios Ioannis and the elegant Agios Lazaros community.
So, what does a luxury villa in Mykonos look like? 
Properties with 7 to 10+ bedrooms en-suite, spacious living areas and plot sizes of more than 4.000 sq.m. are most commonly found in Mykonos Real Estate market. Infinity pools, Jacuzzi and big terraces that overlook the blue waters of Aegean Sea and the marvelous colors of the sunset are not missing from the outdoor areas of those houses. Indoors we usually see beamed ceilings, white walls or a calm palette of cream and light brown, a combination of wood and stone, big windows and balcony doors that bring the outdoors in. Such properties are available for a guide price that range from € 2.2 to 7.5 million.
At a price of € 1.0 to 25.0 million one can find elegant Villas of 3 to 20 bedrooms, with exceptional design and attention to detail, situated on hillsides and remarkably close to the sea. Plenty of interiors and exterior spaces, carefully crafted in every detail and luxuriously furnished following the latest design trends. Private pool areas with every amenity needed and terraces with amazing views to the sea, sunset or sunrise.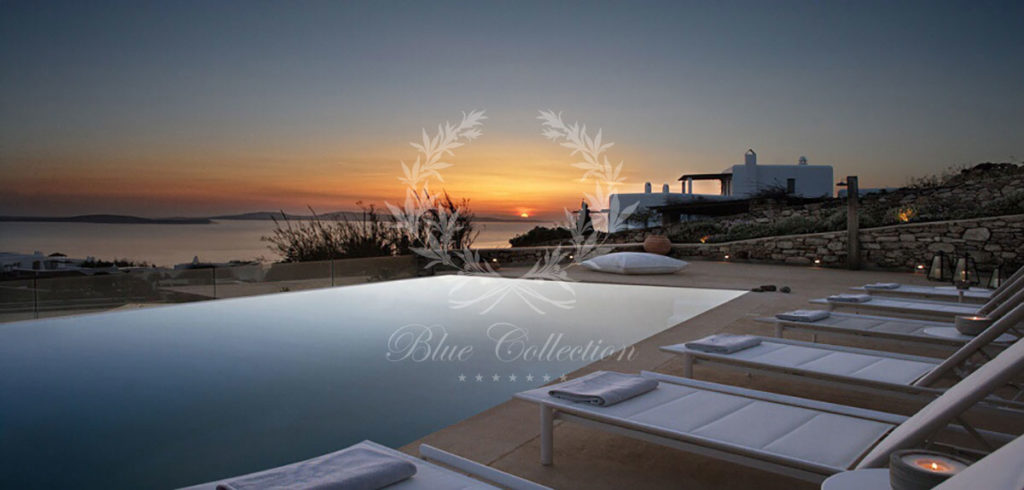 Cycladic design is not only aesthetically pleasant, but also easy to maintain. Whitewashed exterior walls, cement floors and minimal interior design prevail among houses in Mykonos, as they require little maintenance and can withstand heavy use. While some properties have more elaborated and detailed interiors, owners typically choose modern and laid-back furniture.
Potential buyers are end-users, but there are also those who are interested in investment. The combination of affordable pricing, competitive destinations in the Mediterranean and high rental yields have contributed to making Mykonos island the top destination in the holiday home market. Mykonos luxury Villas for rent, can claim a daily profit that makes it a win-win for both investors and homeowners who want to live in Mykonos for parts of the year.
So, next time you visit sunny and vibrant Mykonos, don't be just another tourist.
Should you need additional information concerning all our listed properties as well as from our private collection in Mykonos or in other potential destinations in Greece, please visit ……  www.bluecollection.villas/real-estate/mykonos/ or feel free to contact us at [email protected] or you can call us at +30 6938 619 353