Mykonos is all about Good Vibes and Lifestyle. Fashionable Beach Bars like Nammos Mykonos, Fabulous parties, Celebrities, Chic people, Luxury Villas, Premium Concierge Services, Cool Restaurants and Incredible Energy!
Let's have a look at the 'key-places' you should not miss during your amazing vacation in Mykonos!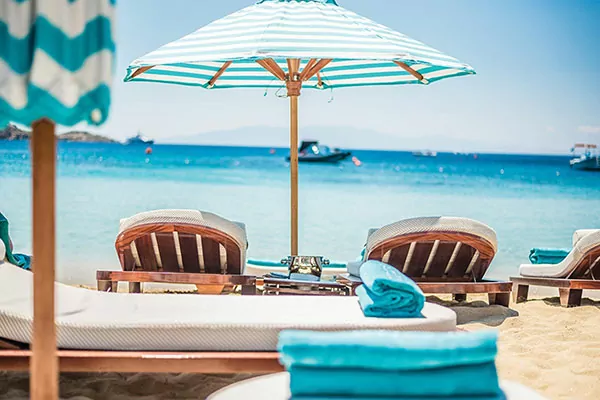 Nammos – Escape into Luxury  
At the beach of Nammos you can enjoy the simple pleasures of life in Psarou as you are daydreaming on a Seora's Riviera Sunbed, made with high quality mahogany and steel, a soft mattress by Loro Piana and protected under the soft shade of the Italian Tuuci umbrellas. New signature cocktails, all the classics and light bites in the menus of Nammos Beach!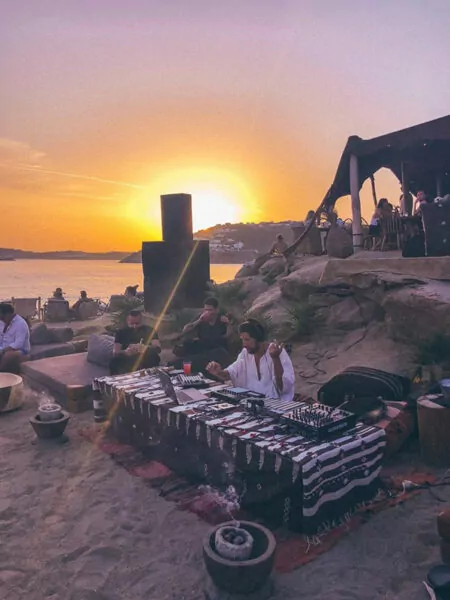 Scorpios for Sunset
There's something oddly magical and primitive about all coming together to watch the sunset, surrounded by a heady mixture of wood-smoke and burning incense mingled with the breeze coming off the sea.
Once the sun goes down the party really starts.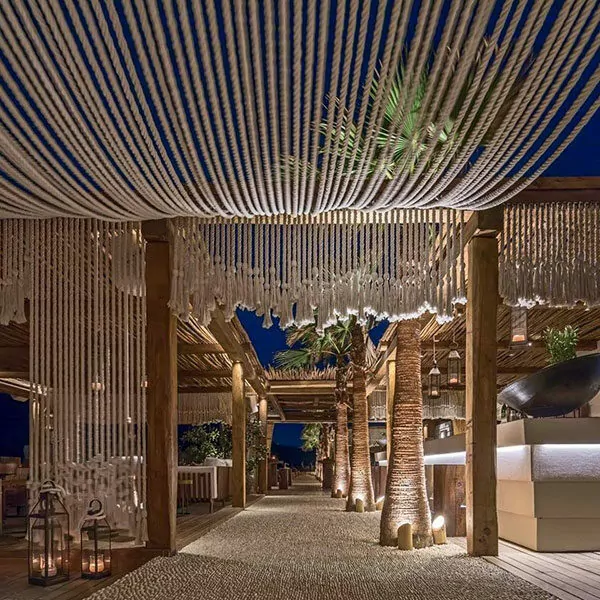 A perfect picture of class and elegance! Impressive design, exquisite ambiance, delightful food, spectacular sea views, perfect mood music…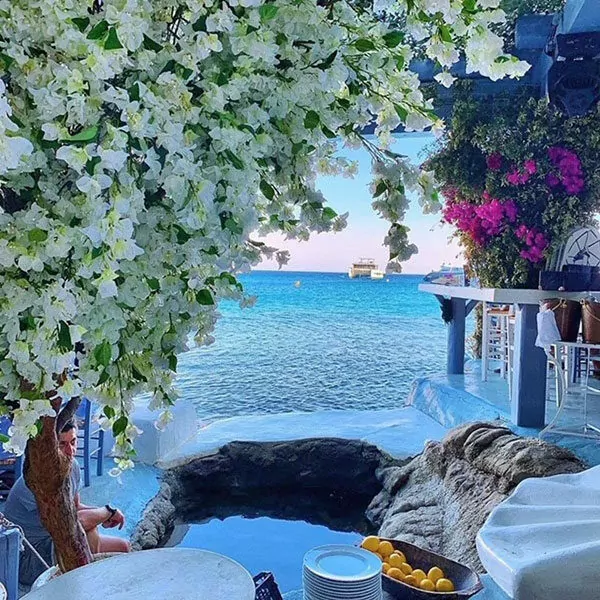 "Spilia" in Greek means cave.
One of the most iconic hotspots of Mykonos is a seaside restaurant known as Spilia. It is located in a unique place, the Agia Anna Cave, next to Kalafatis Beach.
Good food, drinks, music, service and ambience all combined well aiming for the guests to enjoy and have a great experience.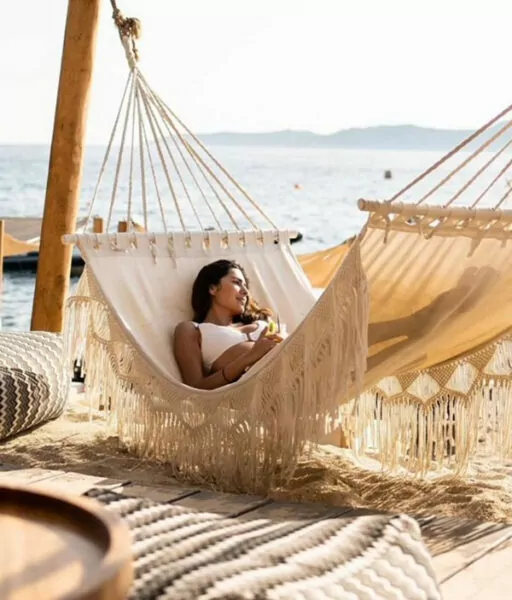 Hippie fish
Stay hippie & chic
Hippie Fish is a multi-space restaurant that has indoors & alfresco dining along Agios Ioannis beach. You can lounge around & have drinks or dine whilst watching the sun go down.
A perfect beachfront venue with stunning panoramic views of the Aegean Sea and Delos. The sunset is not to be missed.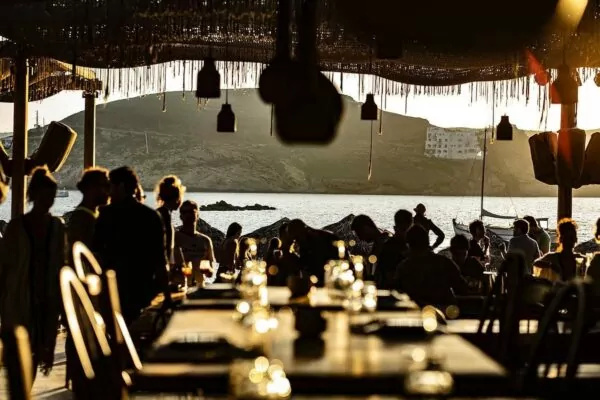 Alemagou – A beautiful boho beach bar-restaurant 
Hey, you, 11 o'clock in the morning, will you please introduce me to Mrs. Early Afternoon and Mr. Sunset?
Bring only what's necessary: your swimsuit, your sunblock, your flip flops, your Panama hat and your "surfer's" attitude without the attitude.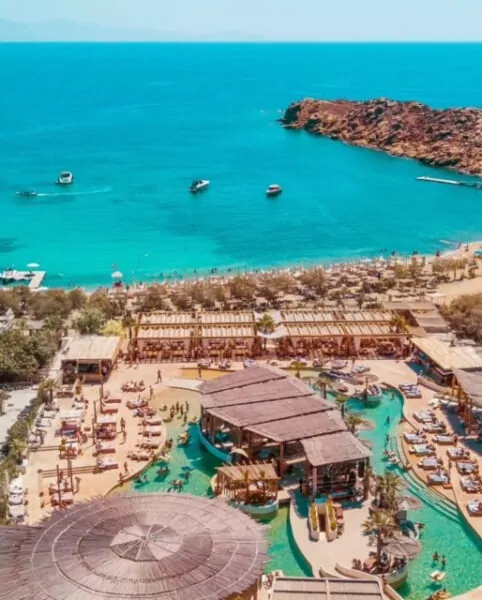 SantAnna – Relax under the sun & in the shade
A visit to SantAnna should always culminate in a champagne-infused afternoon of dancing and celebration.
Make your reservation through our Mykonos Concierge dept. and enjoy peace of mind and 24/7 premium services